Porvoo Jazz Festival Liput
Tickets to the Vanha 123 konserts (friday OR saturday) bought in advance 23/18€, from the door 25/20€
Tickets to the after party concerts in 123 Kellari (friday OR saturday) bought in advance 18/13€, from the door 20/15€
Day tickets (that cover both gigs in friday OR both gigs in saturday) bought in advance 32/28€, from the door 35/30€.
Festival pass (ticket that covers everything except sunday brunch) 50/40€.
Please note that the concerts have an age limit of 18 years. Underaged can get in only in the company of an adult!
Tickets are sold through Liveto, Lippu.fi and Tiketti. Ticket prices include the service fees. Extra fees might occur depending on the delivery method.
You can purchase your tickets through our ticket vendors. The organiser doesn't take responsibility for the lost tickets. You can't get the refund for the tickets that have already been bought. All rights reserved. Lippu.fi
You can purchase the tickets from Lippupiste online shop, offices or by calling:
0600 900 900
(€2/per each starting min + standard local network/mobile rate)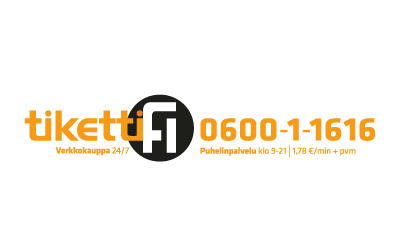 Tiketti.fi
Liput voi hankkia Tiketin verkkokaupasta,
toimipisteistä tai puhelinpalvelusta
0600-1-1616
(1,78 euroa / min + pvm)